First short-term exchange of pupils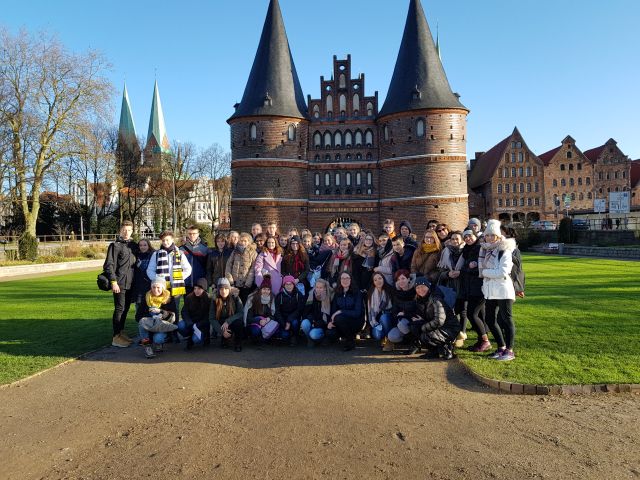 Place: Kiel, Germany
  Date: 1st-9th December 2017
  Venue: Hebbelschule Kiel
  Address: Feldstrasse 177, 24106 Kiel
The first short-term exchange of pupils took place in the first week of December. Twenty Hebbelschule Kiel students and their families hosted eight Polish, six Slovene and six Italian students.
The main objective of the mobility was to strengthen the participants' social, civic and intercultural competences and to increase their knowledge of the immigration crisis in Europe.
The students participated in an intercultural workshop with Ms Carol Sheehan, a trainer from Kiel University. The main highlights of the event were meetings with two Syrian refugees, currently Kiel university students slowly integrating into the local community.
The final products of the exchange were five minute presentations made with tools presented during the ICT workshop. During a dissemination event open to all the host families, students and teachers "Speak up" international groups presented their reflections on the refugee crisis.
Admittedly, our stay in Kiel was not all work. We will remember the warmth and cordiality of our hosts, new friends, a freezing walk along the Kiellinie promenade, a visit to charming Lübeck and the festive spirit of Christmas markets.