Second short-term exchange of pupils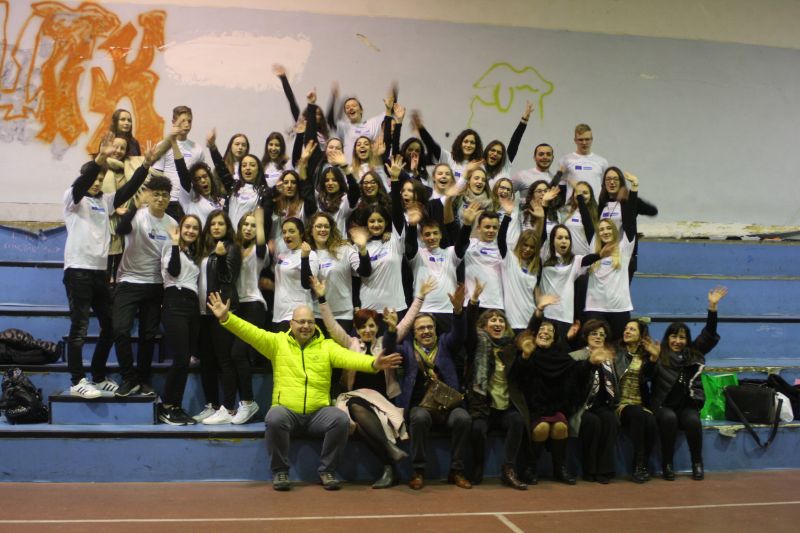 Place: Gragnano, Italy      
Date: 16th - 24th March 2018
Venue: Istituto Di Istruzione Superiore Don Lorenzo Milani
Address: Via Quarantola 6, 80054 Gragnano, NA, Italy
On Friday 16th March. everything was ready at the High School don Lorenzo Milani in Gragnano to welcome the three delegations of the partner schools involved in the Erasmus+ KA2 project "Speak up, even if your voice shakes" for the second mobility  which  has had  a remarkable theme: "The European Year of Cultural Heritage."
From 16th to 24th March, six teachers and eighteen students (two teachers and six students from each country) coming from "Zespół Szkół Ogólnokształcących nr 6" of Bydgoszcz (Poland), "Hebbelschule Kiel" of Kiel (Germany) and from "Gimnazija Bežigrad" in Ljubljana (Slovenia) were guided by our students to discover our cultural heritage: tangible, intangible and natural. Our students played the role of tourist  guides during the visit to Pompeii ruins, Villas Stabiae and Sorrento. The regional folk dances and the traditional dishes, which the foreign students have  also learnt to prepare, have made  them appreciate our intangible cultural  heritage, too. Moreover, during their stay, all the students, Italian and foreigners, were involved in two workshops on Public Speaking and Debate. In the workshops they had to work together with the foreign partners, collaborate in teams, make some choices and create a final product.
During the farewell evening party, on Friday 24th, in the presence of the coordinator teachers, the headmaster of our school , the host families, the representatives of the local authorities, the students presented their work to the public and performed folk dances from each country. An international buffet was organised by the students themselves in order to share and celebrate their European Citizenship.
The students have certainly improved their communicative competences, their social and team working skills. Working together as responsible European citizens has helped them to get aware that differences among peoples are a source of cultural enrichment and not distancing. That is the main final objective of the project that we, as teachers, want to achieve: introduce our students to a positive intercultural relationship.