Third short-term exchange of pupils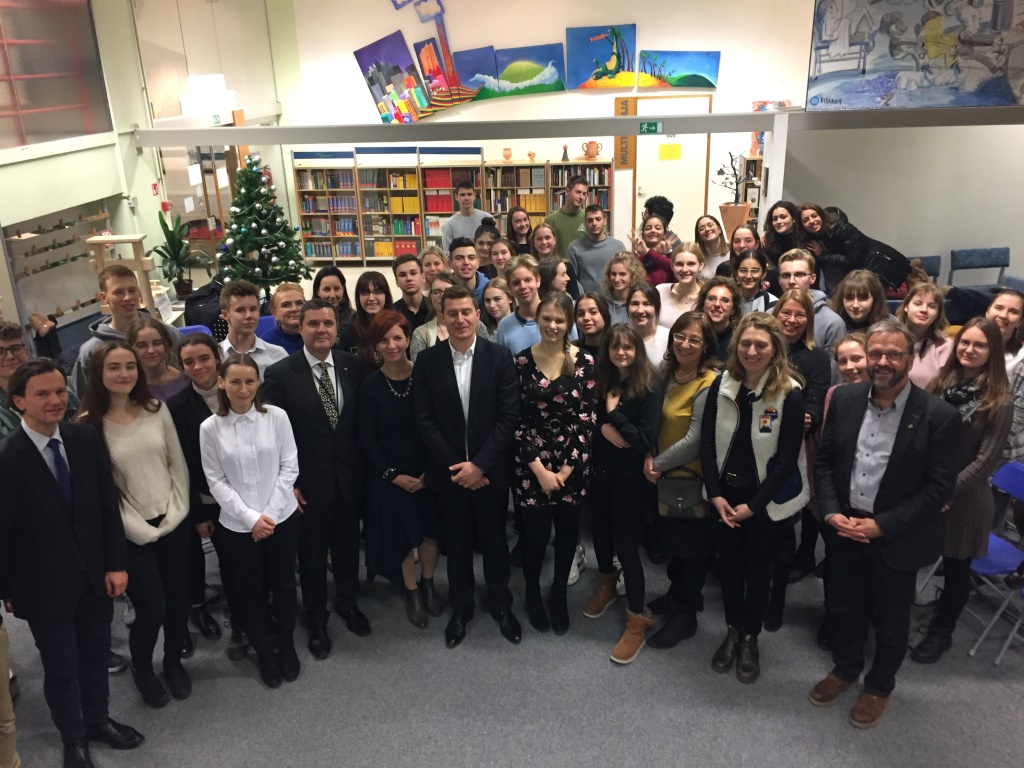 Place: Ljubljana, Slovenia
Date: 9 - 17 December 2018
Venue: Gimnazija Bežigrad
Address: Peričeva ulica 4, 1000 Ljubljana, Slovenia
Sunday December 9th marked the beginning of the third international exchange of the pupils and teachers involved in "Speak up, even if your voice shakes." The main focus of our meeting in Ljubljana were debates and diplomacy.
The students participated in a series of lectures and workshops devoted to Oxford-style debate. Our speakers were Dr Izbaner and Mr. Miha Andrič, head coach of Bežigrad high school debate club, who gave a lecture on building arguments. The culminating event of the exchange was a model Oxford debate in mixed international groups.
A definite highlight of our stay in Ljubljana were meetings with members of diplomatic corps of all the partner countries, a visit to an Italian Cultural Institute, German Embassy and a meeting with the Polish Ambassador and his wife at Gimnazija Bežigrad. Students and teachers also listened to a round-table discussion on diplomacy and its role in the 21st century.
The entire project group also enjoyed a number of sightseeing activities: a city game in Ljubljana, a visit to Planica, Bled, Gingerbread Museum in Radovljica, Postojna Cave and Piran. For the Polish group, an unforgettable experience was the Western Slavic Christmas Event hosted by the University of Ljubljana Faculty of Arts.
We would like to say a big thank you to the teachers and students of Gimnazija Bežigrad for their warm welcome and invite the whole project team to Bydgoszcz this spring.